A Day Trip to Elm
Giant size fun for the entire family.
---

If I could only go on one family adventure this summer, I would visit the "Giant Forest" in Elm. It resurrects the forgotten child in me.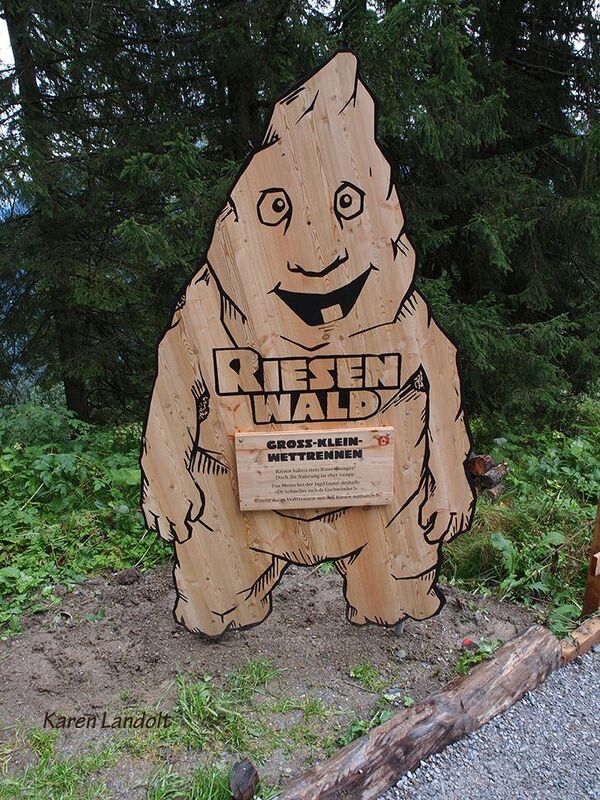 Little people and there giant parents can search the topsy-turvy world of the giants Martin and Grandmother Martina in 17 adventure stops throughout the forest. Where can you find the Giant Martin? Is he in school at his huge Blackboard? Or maybe he is playing his litophon – a giant xylophone made of stone. I bet he is in Grandma's kitchen at the XXL table.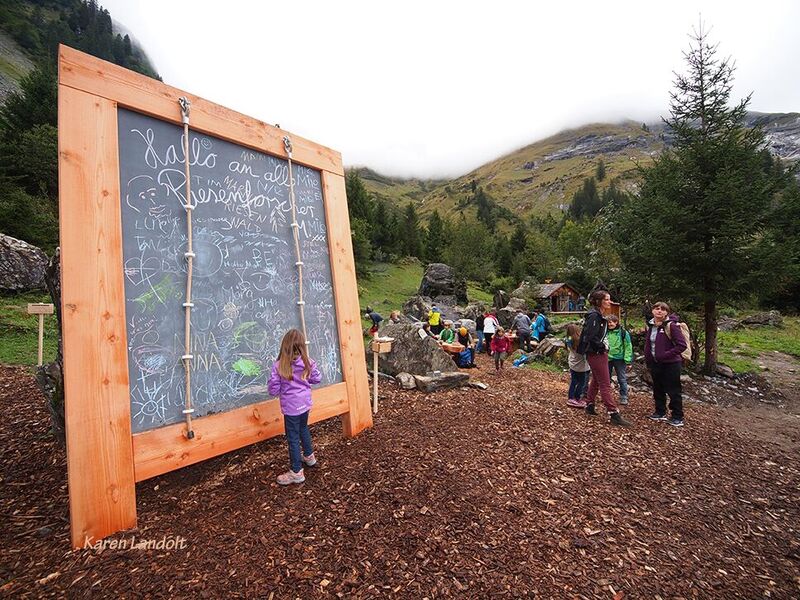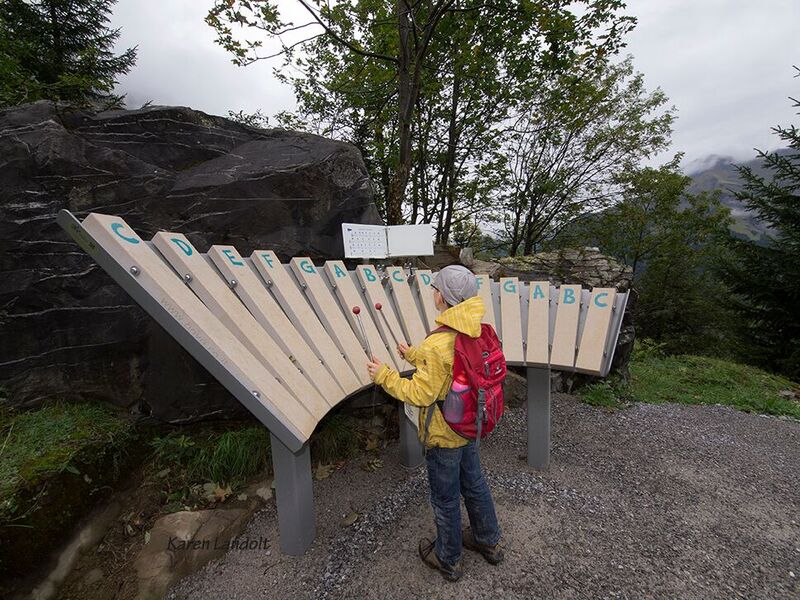 Discover all of the stations on the 2.5 km baby -carriage-friendly, forest path. Read the legends and tales at each station, interact with and in nature, and play - playing is obligatory. If the 3-story water feature had existed when my children were little, we might still be there today.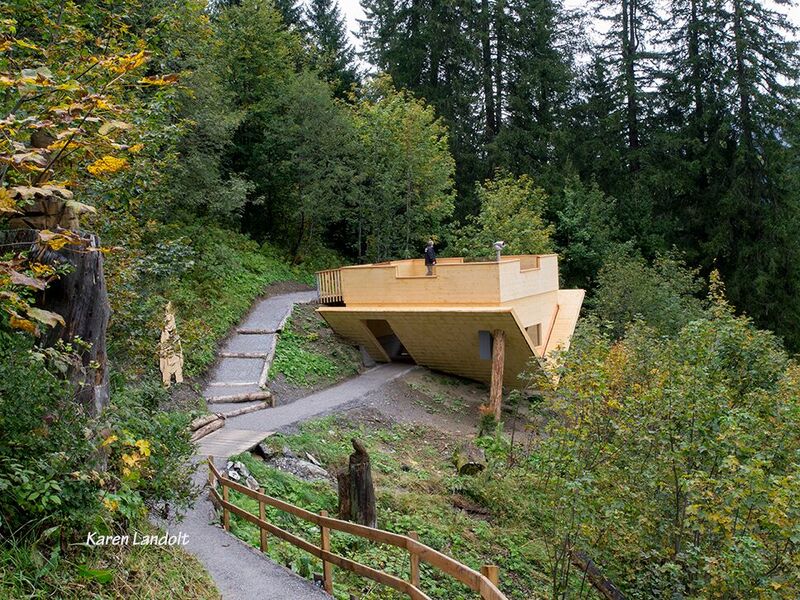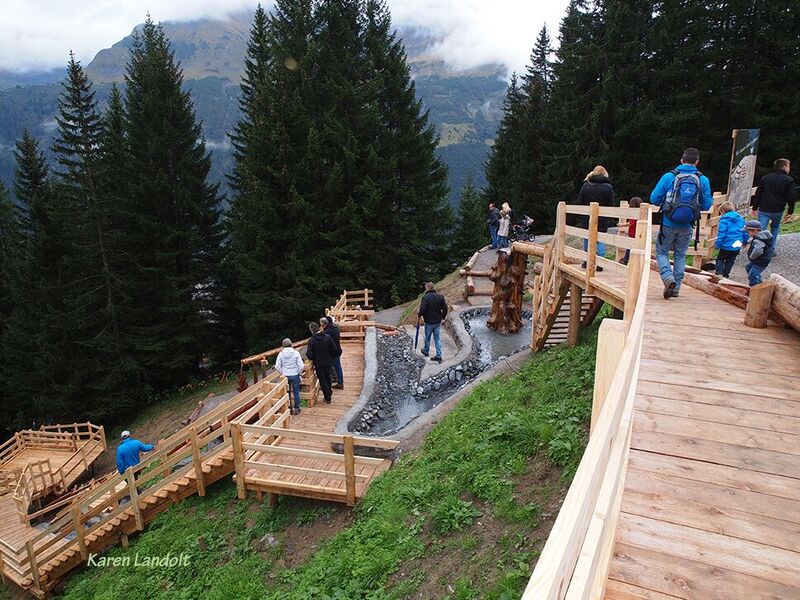 Elm is known for a few things; Elmer Citro, ski legends and the UNESCO World Heritage site the "Martinsloch" (a 15 meter hole in the Tschingelhörner Peak). The sun shines through the small hole twice a year.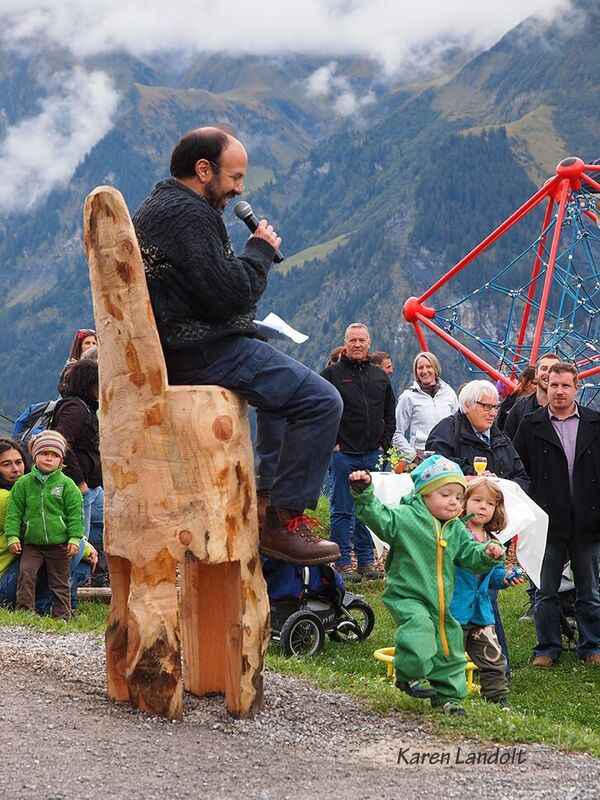 The Reisenwald Elm has brought the stories from Dan Wiener to life. "Old mountains write giant stories," says Wiener. He has devoted five of his stories to the legends of the Martinsloch. On the first of May he published his new book, "Die Riesen Riesiggeschichten" (The Huge Giant Stories).

According to Bruno Landolt, Director Sportbahnen Elm, the Elmer Riesenwald wasn't an easy undertaking. "It was a four year pregnancy – a giant forest equals giant work."
Today visitors only "work" is to explore and play. Both create a huge appetite. The restaurant Ämpächli sells lunch packs and the Älpli a "giant menu". Pack your own picnic like mama used to or grill a sausage at one of the four original picnic areas. Have you ever sat on a wooden fork or knife?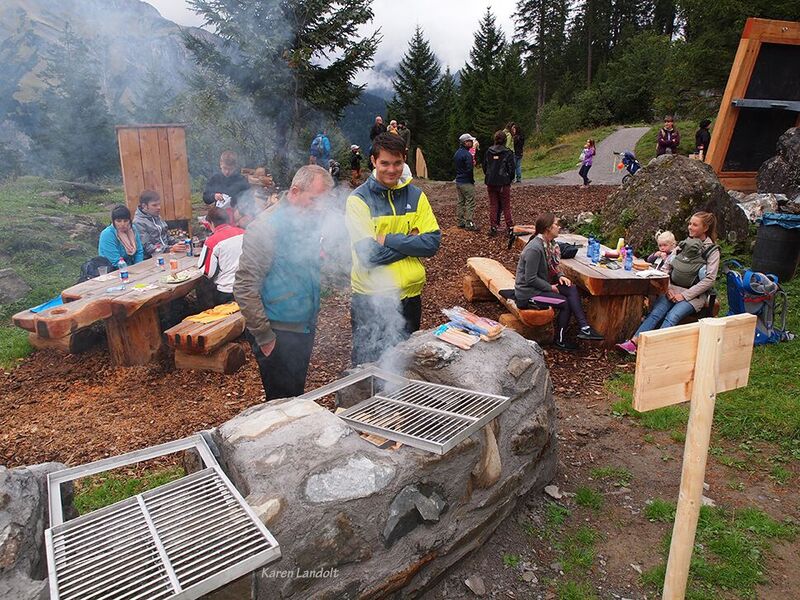 But the fun isn't over. There are huge trampolines, climbing cubes, a gold mine, a petting zoo, and much more. The children can play until they drop while the parents take a much needed break on the terrace of one of the restaurants and enjoy a Kafi (coffee) or gläsli Wy (wine).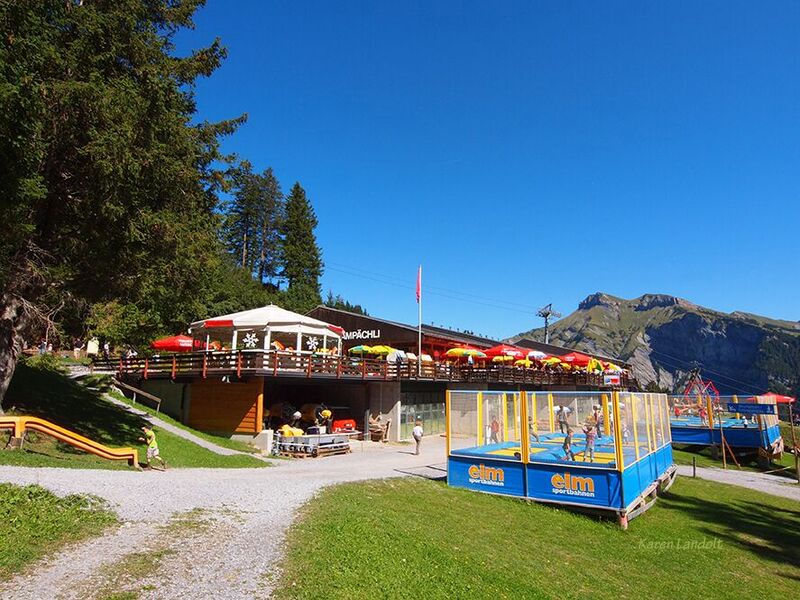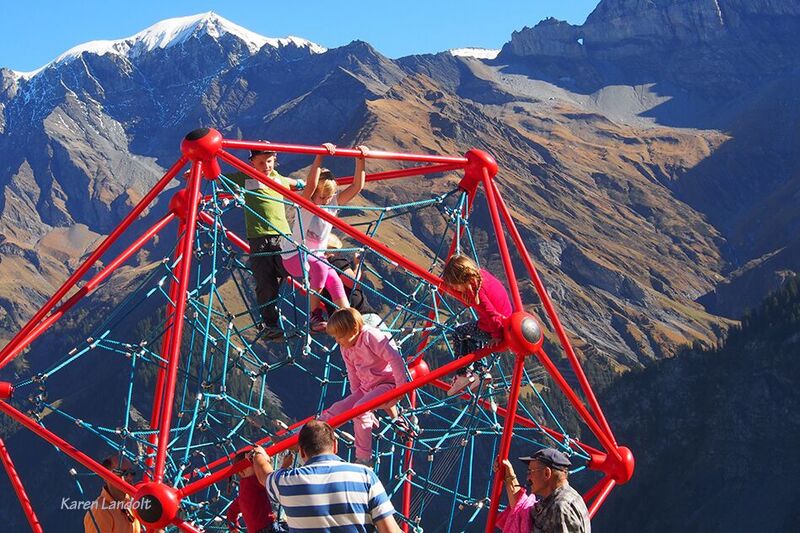 How will we get down the mountain? The more adventurous can take a mountain cart or a scooter. If you are a chicken, I mean careful like me, you can take the cable car. The choices are RIESIG – the fun as well.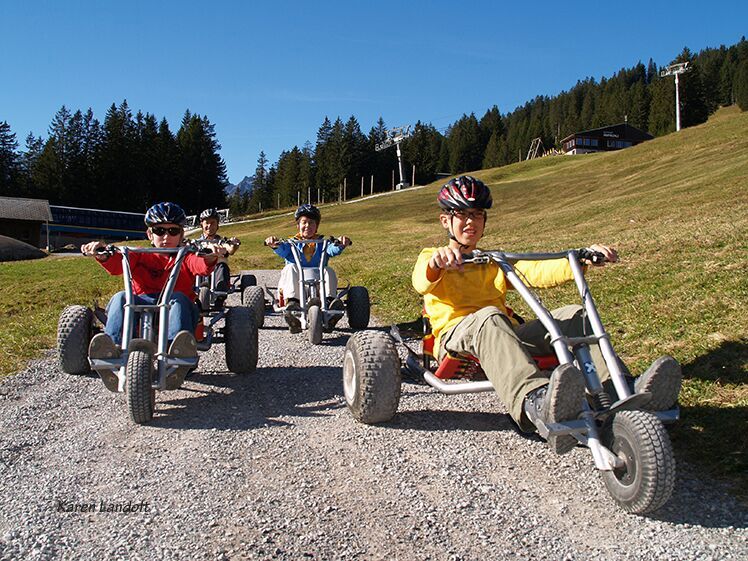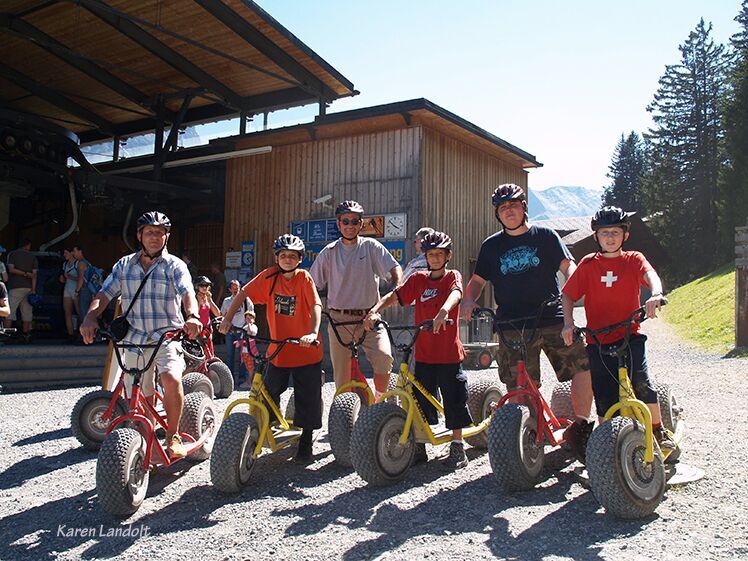 For more Info visit:
www.sportbahnenelm.ch for opening times, prices and special offers.
www.riesenwald.ch for detailed information about the stations in the forest.



© Copyright Vicki Gabathuler, 2016