Chistmas Markets - Christkindli or Weihnachts

---
Advent is here. The shops are decorated. Christmas ads in newspapers, posters in shopping malls, and signs at the entrances to the villages advertise Christkindli -, Weihnachts-, Santa or Advents- markets.


But what is the difference?

None.

A Swiss said if the event takes place one day it's a market. My research shows almost all of the markets last at least two days. Someone pointed out in Austria they use the term Christkindli and in Germany, Christmas market. I checked the events calendar from Germany and Austria and sorry, that theory doesn't hold Gluhwein. The names are interchangeable.

In other words: They are the same thing with a different name. Now if anybody out there knows something I don't, please comment below.

Photo Karen Landolt

What does a Christkindlimarkt or Weihnachtsmarkt look like?
Wooden stands roped in greenery and red bows, line narrow alleys and streets through old towns or village centers. Christmas lights shaped in stars pave the way for lots of visitors.

The aroma of mulled wine with a pinch of cinnamon please the senses and heat cold hands. I have even seen mulled beer on the menu!
Melodies of "Silent night" and "Oh Christmas tree" remind us of our childhood. Artisans present their Christmas handiwork in the form of angels, Christmas trees and reindeer. Of course for the right price you can bring a little Christmas sparkle home with you. And sorry to change the mood, but there are a bunch people in those narrow streets.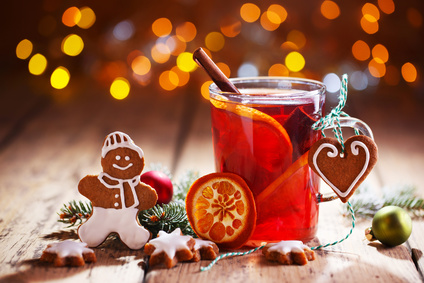 Now I can't forget the goodies, chocolates and cookies. Chrömmli, Gueztli, and Kekes – whatever you call them, they taste delicious. I love the vanilla crescents (Vanilgipferl) and the cinnamon stars, (Zimtstern). The best reason to visit a market for me is so I can buy the cookies instead of baking them myself.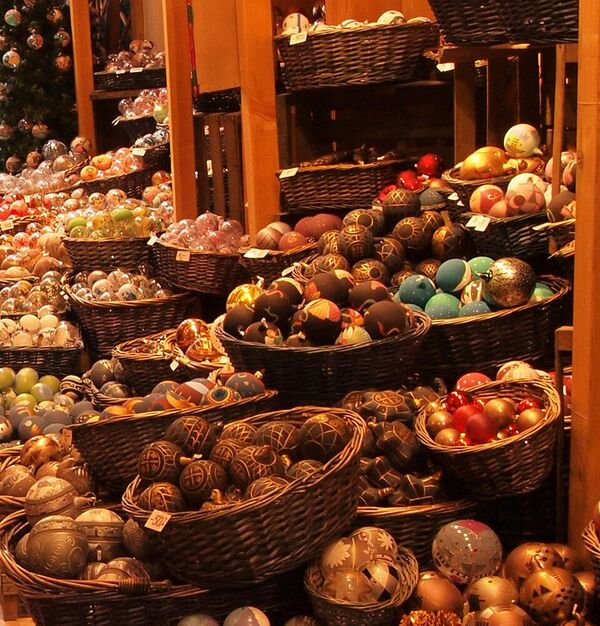 Photo Karen Landolt
These markets aren't to be confused with a Chlausmarkt which usually takes place around the December 6th. To help you decipher the different Swiss Christmas traditions, I wrote a glossary for you.

Check out one of the markets listed below and absorb some Christmas spirit. Think of me – I will be attending a wedding in India. I send you postcards!
Crank up those Christmas tunes and see you soon.

Vicki

Märkte - 2018
Buchs Niklauseinzug 01.December
Chlausmarkt 06. December - 08. December
Weihnachtsmarkt Bahnhofstr. 14. December - 24. December
Chur Weihnachtsmarkt 30. November - 01. December
Christkindlimarkt 28. November - 24. December
Sargans Christkindlimarkt 30. November - 01. December
St.Gallen Sternestadt 28. November - 24. December
Feldkirch Feldkirchner Christkindlimarkt - 29. November - 24.December
Vaduz Weihnachtsmarkt 14. – 15. December
Nikolaus on Ice now until 06. January




Check your village for smaller, local markets.