Werdenberger and Liechteinstein VIP's Favorite Restaurant
Where can you eat the best and the biggest Wiener schnitzel?
---
Werdenberg an Liechtenstein VIP's Favorite Restaurant.
Are you hosting visitors this summer or simply hungry for great food in a unique atmosphere?

Take them to the Werdenberg VIP's favorite local restaurant- the Schattenburg. The home of the XXL, foot long Wiener schnitzel (no this is not a hot dog). True to its Viennese origin, this schnitzel is made of veal breaded to perfection and is served with fries.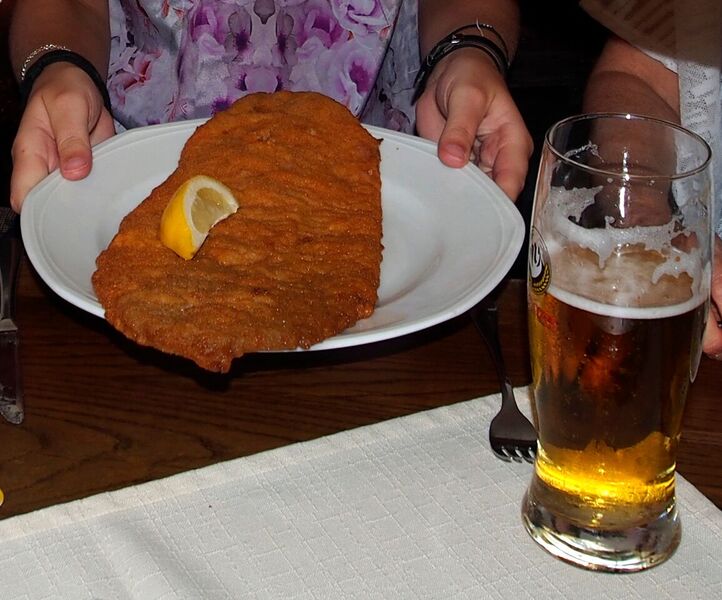 Photo; Karen Landolt



We love their Austrian style potato salad which is included in the mixed salad. Or go for the carb overload like my kids do and order it as a side. It's worth it.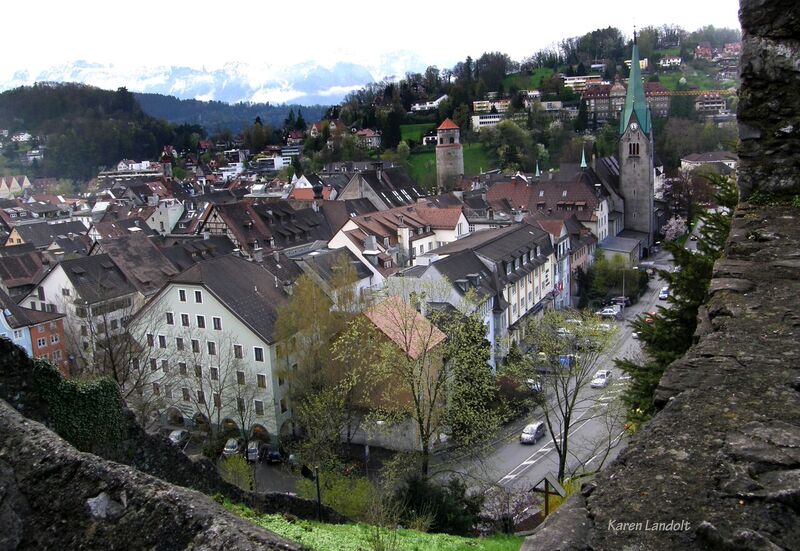 Photo, Karen Landolt
This 13
th
century castle reigns over Feldkirch, Austria and holds a few surprises.
Pic alligator
I haven't figured out what the alligator has to do with knights and medieval architecture but it sure is a conversation piece.
The fountain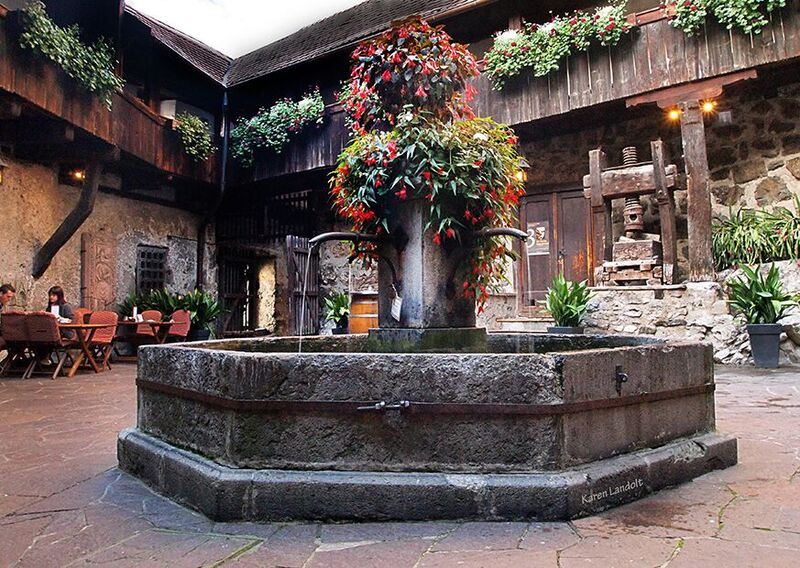 Photo, Karen Landolt
Are you in need of wishful thinking? Throw in some change.
If you are having trouble keeping your family in line……..
This is one European restaurant where doggie bags are waiting to be filled and taken home.
You can work off some of those calories and play a round of mini-golf just below.
Don't forget to make a reservation, I would hate for you miss out on a fabulous outing.
Address: Burggasse 1, 6800 Feldkirch, Österreich
© Copyright Vicki Gabathuler, 2016