10 Tips for Getting in the Christmas Spirit
---
There are only two weeks left until Christmas. Do you feel the Christmas spirit or do you resemble the Grinch? I don't know why, but I become nostalgic at Christmas and if I'm honest, a little bit homesick. This is silly because there are so many fascinating things to enjoy during the Advent season. It's time to put away the past and look forward to the new.
Here are a few tips to get into Christmas mood - without the crowd.

Help Someone
1. Is there a better way to get into the Christmas spirit than to do something good for someone? Especially someone less fortunate?
Why not …
· Buy a sandwich and a drink and give it to a street musician or homeless person?
· Buy food vouchers and distribute them to the needy or bring them to the Café Halle in Buchs ?
· Or why not invite them to eat with you?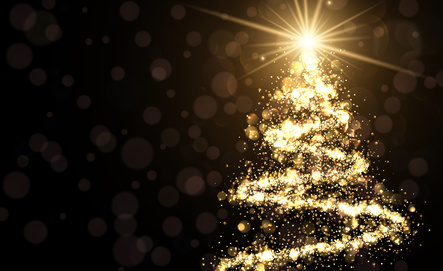 Christmas Lights
2. Are you ready for a mini-adventure? Hop into the car, turn on Jingle Bells and search for the most beautiful Christmas lights. Where to start? I like to start in Vaduz, drive through Maienfeld and head to Bad Ragaz. I am fascinated with the huge Christmas tree in front of the Ragaz Resort with its 1000 lights. Don't forget to pack a thermos of hot punch or stop at a Café for a cup chocolate hot mélange.
Do you prefer going for a walk? Enjoy the starry lights in the old town of St. Gallen. Since you are walking, a mulled wine from the market is allowed.


Music
"Oh du Froehlich". Singing makes us happy. So be happy and cheery and attend a Christmas concert in your area.
a. Tracy Campbell and Andy Doncic in concert at the Evg. Church Grabs, 29.12 at 19:00. –One of the UK's most famous Gospel Singers, Tracey's huge voice is a big as her heart. This isn't her first time on stage; Trac y has toured with Mariah Carey, Michael Bolton and many more. Come and be enchanted.
b. Jackson Gospel - 16.12 in Buchs, 17.12 in St. Gallen and in Jonah, on the 18.12. See Ticket corner for more information.
c. Gospel on the Move – at the Church in Bad Ragaz to 20:00 on the 17.12, or in Flums on the 18.12 at 17:00 in the Flumserei.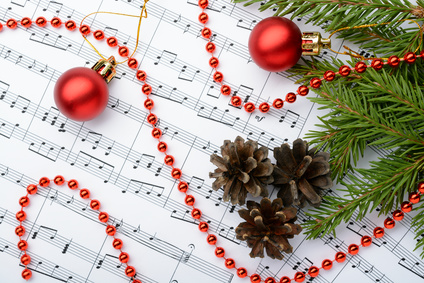 3. If you can't make it to a concert, sing yourself. There is "singing for everyone" and "sing-alongs" in many churches.
4. Have you ever tried Christmas Caroling (Caroling)? Round up a few colleagues that can carry a tune. Choose a couple of Christmas tunes, practice them a few times and make your way to your audience. Your neighbors. OK, if you want to remain unknown, go to the next village. Ring the doorbell or knock on the door and as soon as the door is opened, belt out your first Christmas song. If you visit the elderly or sick, you can share some joy. Isn't that the true meaning of Christmas?
5. Do you sound more like Kermit the frog when you sing than Sinatra? You can always listen and enjoy. I love to recommend local talent and Beth Wimmer from Frümsen is one. Her "Peace at Christmas" is upbeat but meaningful. For me it is not Christmas before Johnny Mathis sings "Winter Wonderland".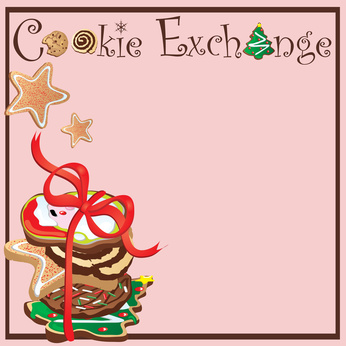 Sweet Dreams
6 Maybe you would rather eat than sing? How about inviting your friends to a cookie exchange? An exchange is the answer for those of us not-so-good Hausfrauen that don't like to bake. Is there one cookie you love and can bake? That is the beauty of the exchange; you bake a large amount of your favorite cookie - 10 times the number of participants. So if you invite ten people, you should bake 100 cookies packed in bags of 10. After arrival, everyone places their cookies on the table at the meeting place. You may take home as many packs of cookies as you brought – in this case 10 bags. You go home with 10 different varieties of cookies- and you only baked one! That's what I call a super ROI - return on investment.

Something Extraordinary
Have you already tried everything? Then do something extraordinary these Christmas holidays.
7 Forget selfies, take a picture with Santa on the Coca Cola Truck. The Coca Cola truck is in St. Gallen on the Thursday, 15.12 from 16:00 until 20:00 or at the Haag Center on the Friday, 16.12 at 17:00 to 20:00.
8 The Eichhörnliwald (the forest of squirrels) in Lenzerheide becomes magical this December. Artists create light spectacles and local musicians grace the stages hidden throughout the forest. Aromas of raclette and sausages on the grill entice you to visit one of the many wooden chalets scattered about. The Zauberwald (Magical Forest) is a feast for the senses and one you should not miss. It takes from 16.12 to 28.12 (www.lenzerheide.ch)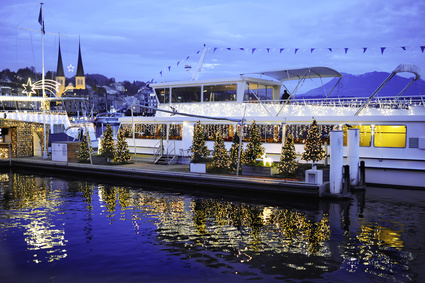 9 Do you prefer to leave the cooking to someone else but are searching for a unique setting? The Raclette Ship on Lake Constance is a special experience. SBS boat trip in Rorschach.

Be Grateful
10 My last tip: turn on your favorite Christmas carols, light a candle, and write to a dear friend. Tell them how lucky you are to live in such a beautiful, peaceful country. This is a sure recipe to get you in the Christmas spirit.
Merry Christmas
Vicki
Original
Geniessen den Sternenhimmel in der St. Gallen Altstadt mit einem Glühwein vom Markt.